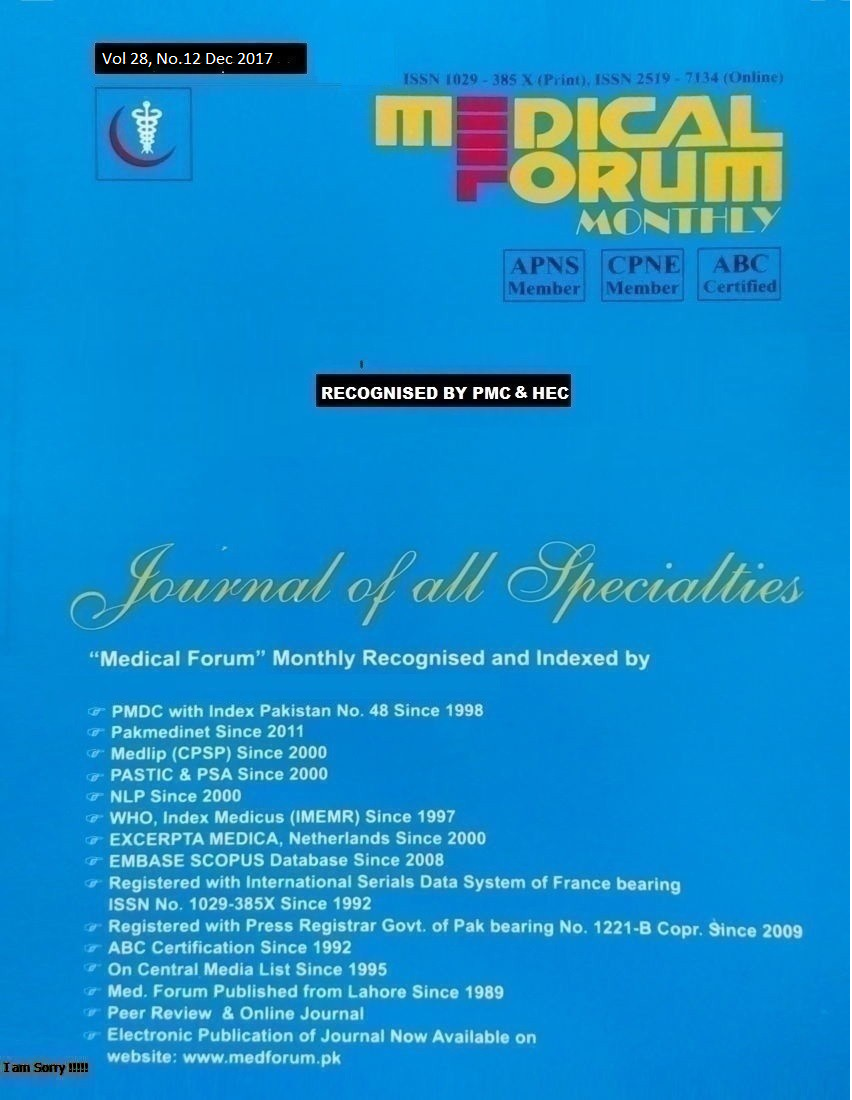 Admin
7. Management Issues with Congenital Flexion-Adduction Deformity of the Thumb (Congenital Clasped Thumb) A Single Center Experience
Maryam Noor1, Mirza Shehab Afzal Beg1, Syed Sheeraz ur Rahman2 and Batool

Urooj Rajput2
ABSTRACT
Objective: To describe the pattern of extensor mechanism deformity and associated first web space contractures in patients with congenital clasped thumb and their outcomes. Study Design: Retrospective case series.
Place and Duration of Study: This study was conducted at the Department of Plastic and Reconstructive Surgery, Liaquat National Hopsital, Karachi including data of the patients from 1997 to 2016.
Materials and Methods: 12 patients (20 thumbs) with clasped thumb are reported who underwent treatment. The series is divided into two groups according to the Weckesser classification. In the first group, the prominent pathological feature was hypoplasia /absence of the extensor tendons. The second group, the arthrogryphotic type, had hypoplasia/absence of extensor mechanism along with contracture of the intrinsic muscles of the thumb and shortening of the skin. Instability of the Metacarpo-phalangeal joint and adduction contracture of the first ray were found in 2 hands of the second group. Splinting only was adopted in 7 thumbs and surgical treatment was performed on 13 thumbs, with an average follow –up of 24 months.
Results: Conservative treatment is effective in type I cases when presented early. All patients were satisfied with the results of surgical treatment employed for type-II deformity.
Conclusion: Isolated clasped thumb deformities that lacked the extensor mechanism and failed to respond to conservative treatment with splinting, EIP tendon transfer and correction of first web space contracture with Z-plasty was found to be a successful and acceptable reconstructive option.
Key Words: Clapsed thumb, Weckesser classification, Splinting, Tendon transfer.
Citation of articles: Noor M, Beg MSA, Rahman SS, Rajput BU. Management Issues With Congenital Flexion-Adduction Deformity Of The Thumb (Congenital Clasped Thumb) A Single Center Experience. Med Forum 2017;28(12):26-30.