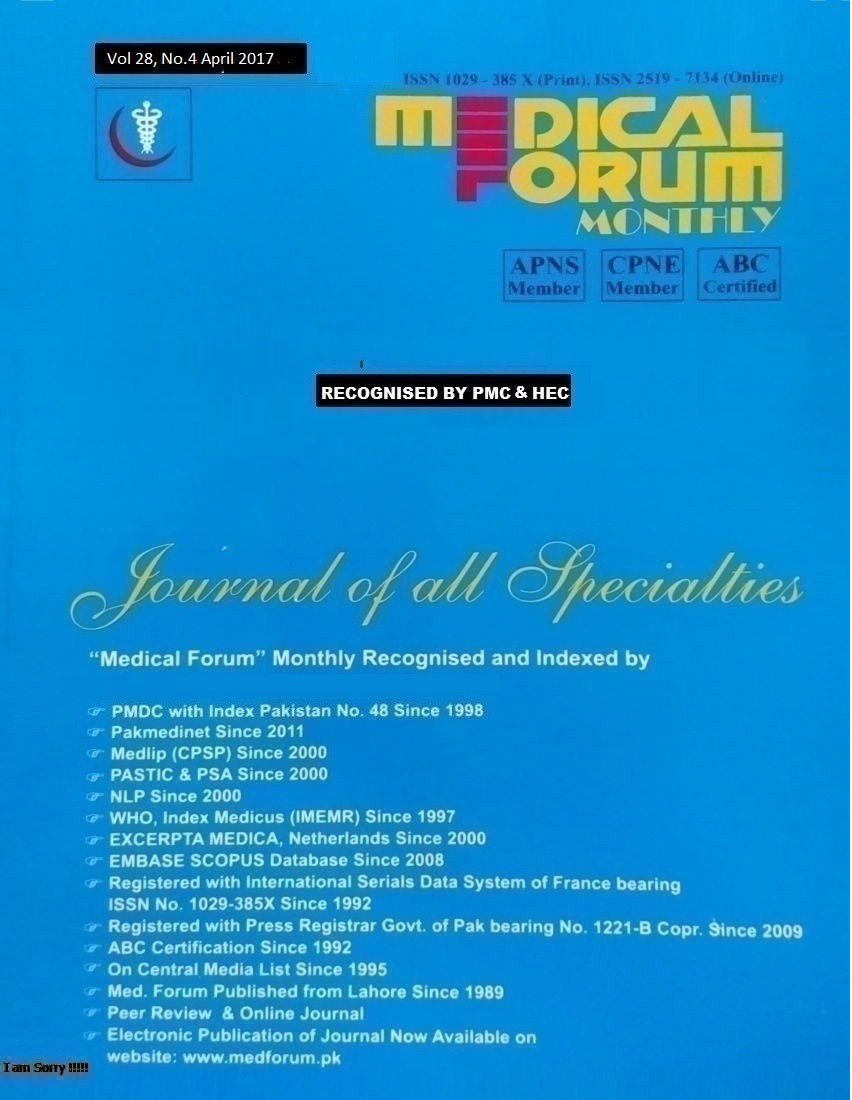 Admin
5. To Determine the Frequency of Vitamin D Deficiency in Patients with Liver Cirhosis
Rubab Kausar1, Farhana Manzoor2 and Mujahid Ahmed3
ABSTRACT
Objectives: To determine the frequency of vitamin D deficiency in the patients of liver cirrhosis.
Study Design: Observational / descriptive study.
Place and Duration of Study: This study was conducted at the Department of Medicine, DHQ Hospital of MuzaffarGarh from August 2014 to September 2015.
Materials and Methods: Every case of liver cirrhosis was made a part of this study after diagnosis. Severity of the cirrhosis was classified according to child Pugh classification. Severity of vitamin D deficiency was categorized as mild, moderate and severe. Vitamin D level was evaluated through blood sample of every case fromdiagnostic hospital Laboratory
Results: In this study 100 patients were chosen. The number of male was appeared in majority71.0% and mean age was 46.7+7.2years. Mean of alanine aminotransferase was figured as 60+42U/L.HCV infection was the major etiological factor in 53.0% of the cases. Majority of the cases in Child-Pugh's class 'A' 42%. Ascites was almost in all cases. Severe deficiency of the vitamin D was found significantly associated with Pugh grade C in37.5% cases, followed by 26.4% in grade B of and 21.5% in grade A of child Pugh.
Conclusion: Deficiency of vitamin D in cirrhotic patients is big prevalent, and also associated with severity of the cirrhosis.
Key Words: Vitamin D, liver cirrhosis, child Pugh class.
Citation of article: Kausar R, Manzoor F, Ahmed M. To Determine the Frequency of Vitamin D Deficiency in Patients with Liver Cirhosis. Med Forum 2017;28(4):18-21.