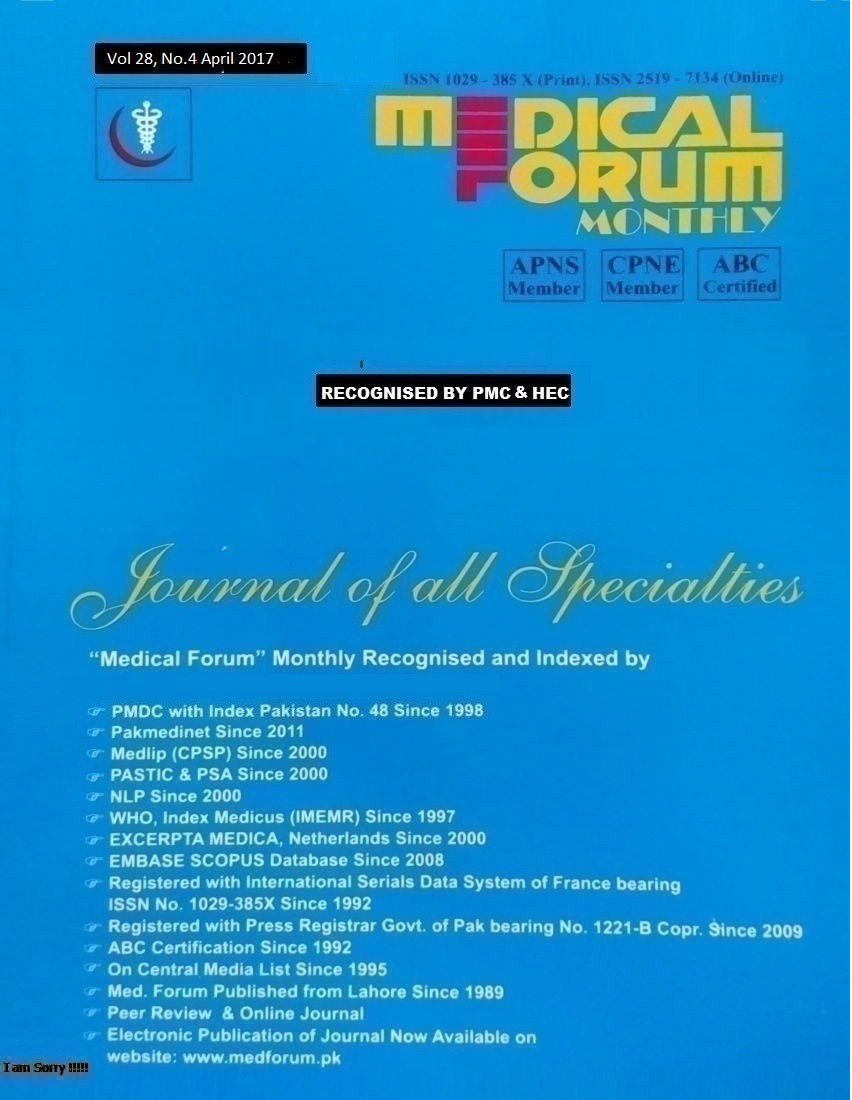 Admin
41. Clinical Presentation and Management of Tracheobronchial Foreign Body Aspiration in Children: Our Experience
Muhammad Siddique1, Abdul Latif1 and Rizwana Rehman2
ABSTRACT
Objective: To evaluate the clinical presentation and management of tracheobronchial foreign body aspiration in children.
Study Design: Observational / descriptive study.
Place and Duration of Study: This study was conducted at the Otorhinolaryngology and Head & Surgery Department Sandeman (Provincial) Hospital, Quetta, from April, 2014 to September, 2016.
Materials and Methods: This study included 113 paediatric patients of both gender with tracheobronchial foreign body aspiration. All patients underwent rigid bronchoscopy under general anaesthesia. Patient characteristics, history clinical and bronchoscopic findings were noted and results were analyzed statistically.
Results: The mean age of the patients was 4.03±2.91 years and male to female ratio was 1.97:1. Majority of the patients (53.98%) were between 1 and 3 years. Cough was the commonest symptom (50.44%) and decreased air entry was commonest sign and was present in 15.93% cases. Air tripping was the most common chest X-ray finding (29.25%). Right bronchus was the most common sight of foreign body lodgement (59.29%), followed by left bronchus (32.74%). Watermelon seed was the commonest foreign body retrieved (18.59%). There was no mortality in this series.
Conclusion: Foreign body aspiration is a common respiratory emergency in young children. Rigid bronchoscopy is an effective procedure for removal of tracheobronchial foreign bodies.
Key Words: Tracheobronchial tree, Foreign body, Aspiration, Bronchoscopy, Children
Citation of article: Siddique M, Latif A, Rehman R. Clinical Presentation and Management of Tracheobronchial Foreign Body Aspiration in Children: Our Experience. Med Forum 2017;28(4):159-162