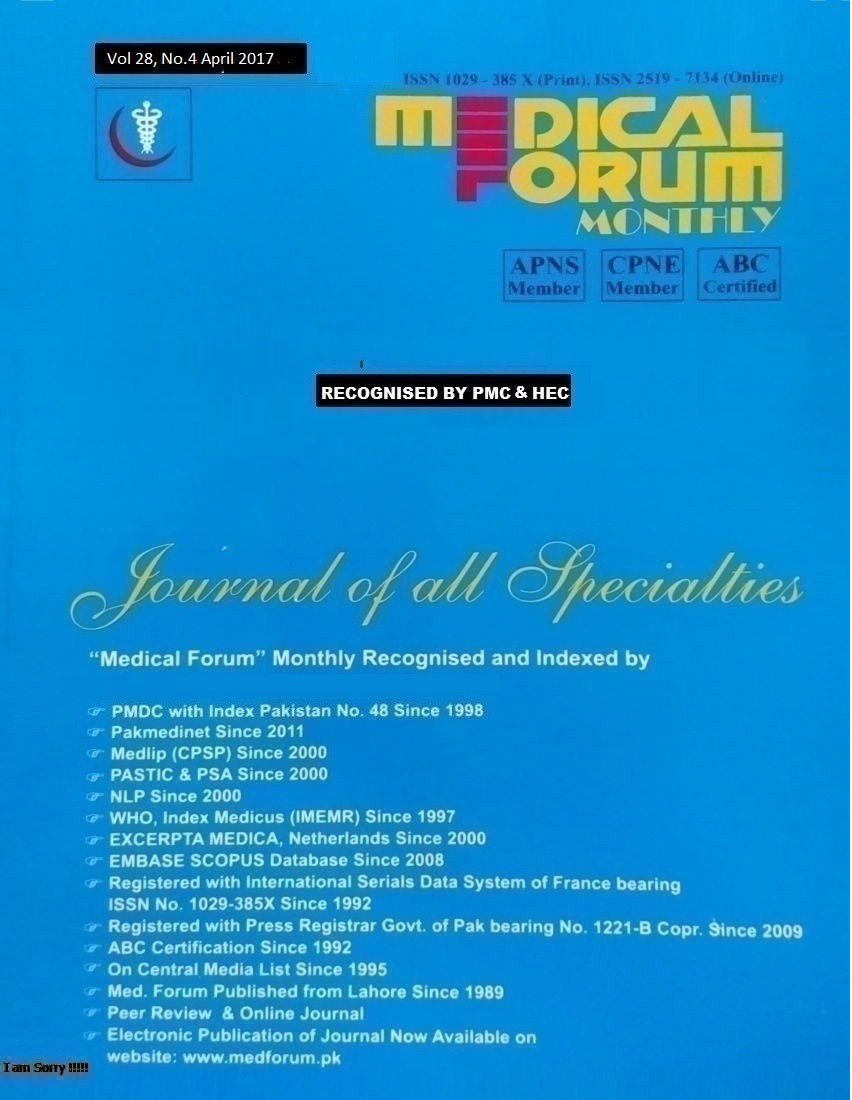 Admin
31. Knowledge about Legality of Induced Abortions in Rural Area of Wahga
Rozina Shahadat Khan1, Zamarud khan2 and Muhammad Aasim3
ABSTRACT
Objectives: To identify prevalence of Ill-legally induced Abortions in ever-married women of reproductive age group residing.
Study Design: Descriptive / cross sectional study
Place and Duration of Study: This study was conducted at Diyal Village, Wahga Town Lahore from 1st April 2015 to 31st March 2016.
Materials and Methods: Women who had abortion during the last five years were enrolled for the study. A semi-structured questionnaire with open and close-ended questions was used to gather the information for abortions.
Results: Among the 746 houses in the village eighty six women experienced 402 pregnancies during their reproductive span. Among these 402 pregnancies, number of abortions was 127/402 (31.6%). Out of 127 abortions included per inclusion criterion 70/120 (58.3%) induced abortions were reported. While 50/120 (41.7%) were spontaneous. Looking into legality of abortions, 66/120 (55%) were illegal while 54/120 (45%) were legal abortions. Out of 70 induced abortions 66/70 (94.28%) were illegally induced while 4/70 (5.71%) were induced on legal grounds.
Conclusions: High number of Induced abortions due to Ill-legality status is demanding for increased attention of policy makers and planners regarding abortion laws.
Key Words: Legality, Prevalence, Induced abortions.
Citation of article: Khan RS, Khan Z, Aasim M.. Knowledge about Legality of Induced Abortions in Rural Area of Wahga. Med Forum 2017;28(4):121-123.