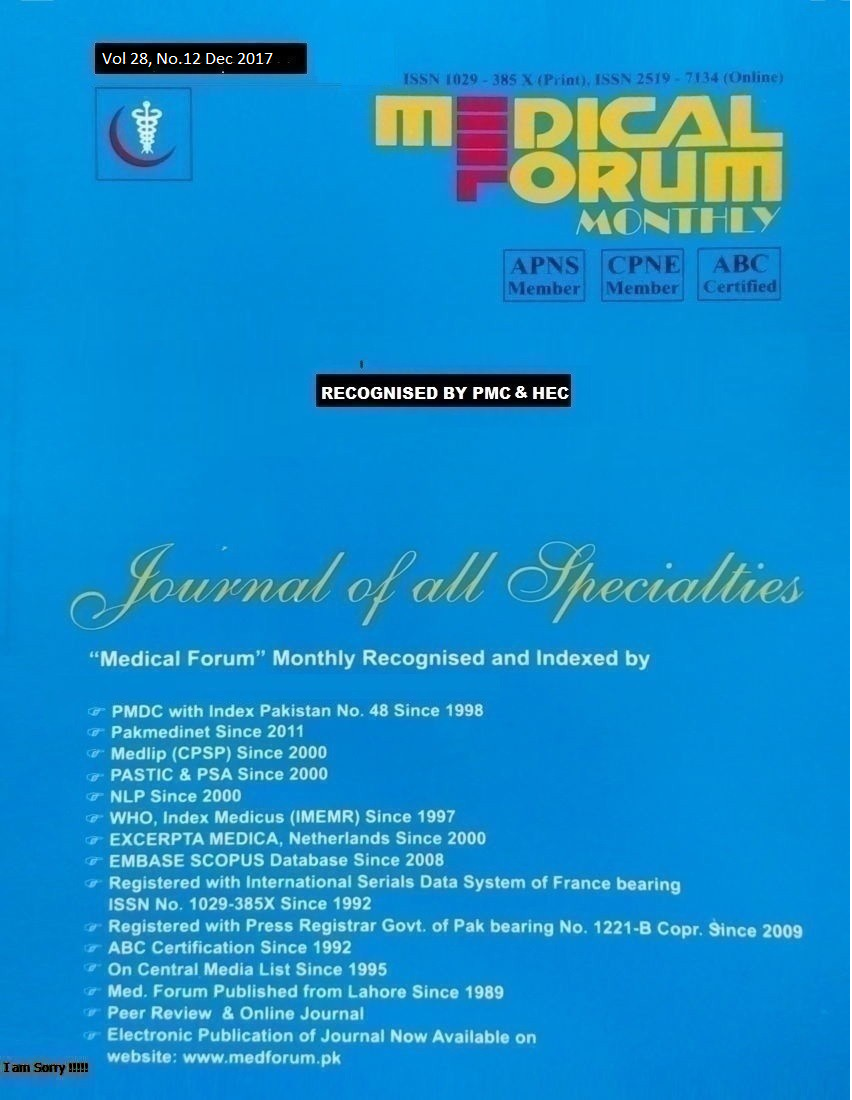 Admin
3. Different Tea Effects on Periodontium Among Dental Student in Dental College: A Cross Sectional Study
Muhammad Nadeem1 and Uzma Zareef2 and Irum Munir Raja3
ABSTRACT
Objectives: This study examined the effects of black tea and green tea on teeth and it's Periodontium among dental students at Liaquat College of Medicine & Dentistry (LCMD) Karachi, Pakistan. Study Design: Prospective / descriptive / cross-sectional study
Place and Duration of Study: This study was conducted at the Department of Community Dentistry and Periodontology, Liaquat College of Medicine & Dentistry (LCMD) Karachi from November 2016 to January 2017. Materials and Methods: Total of 240 subjects that were consulted in the survey, 218 (90.5%) fulfilled the inclusion criteria and were included in the study. To access the reason of taking black tea and green tea and their effects on oral health we used the Community Periodontal Index Treatment Need (CPITN) index and Plaque Index to analyze the participants.
Results: Results have shown that most of the female participants drinking green tea as compare to male participants. The most common reason of drinking black tea is Addiction on the other hand health conscious is the key reason of drinking green tea. End of the study we found health gums of those participants who taking green tea (x2 = 36.57, df= 6, p<0.001) while those participants who taking black tea have more plaque accumulation (x2 = 30.98, df= 6, p<0.001).
Conclusion: The study concludes that green tea have some positive effects on Periodontium and helps to prevent plaque deposition.
Key Words: Green Tea, Black Tea, Periodontium, Dental student
Citation of articles: Nadeem M, Zareef U, Raja IM. Different Tea Effects on Periodontium Among Dental
Student in Dental College: A Cross Sectional Study. Med Forum 2017;28(12):10-14.