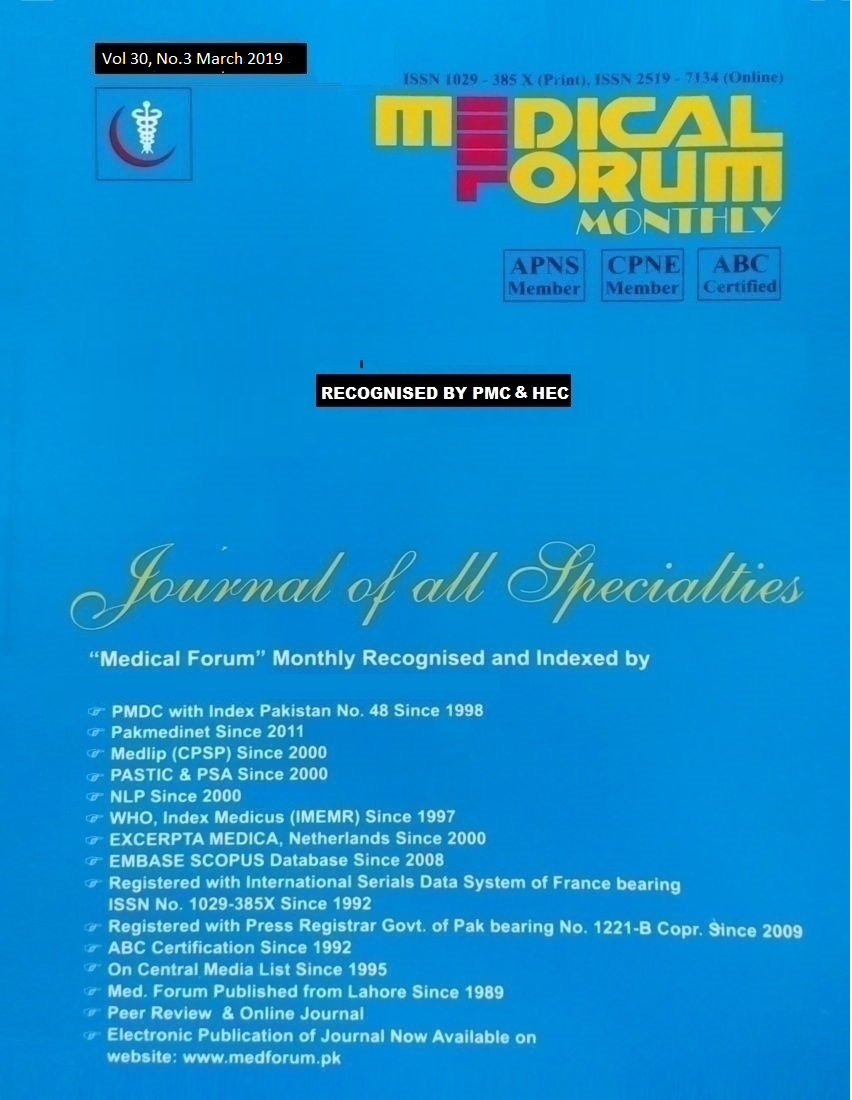 Admin
29. Knowledge, Attitude and Practices of Breast Cancer Screening Among Women in a Tertiary Care Hospital of a Developing World
Farhat Jafri1, Syed Inayat Ali2, Zohra Jabeen1, Sarwat Sultana1, Shazia Ali1 and Imran Samdani3
ABSTRACT
Objective: To assess the knowledge, attitude and practices of women regarding breast cancer screening visiting Abbasi Shaheed Hospital.
Study Design: Descriptive / cross-sectional study.
Place and Duration of Study: This study was conducted at the Abbasi Shaheed Hospital Karachi from September 2015 to February 2016.
Materials and Methods: Data was collected from 433 women, 433 self-administered structured questionnaires were filled by women between the age of 20-70 years .Questions related to breast screening knowledge, signs and symptoms of breast cancer along with demographic profile were used to gather data. Frequencies and percentages were computed through SPSS 21.
Results: Out of 433 participants only 29% (126) women knew about breast cancer screening methods. The knowledge about breast cancer screening technique was very low, Out of 29% (126), majority 77% respondents had not done any breast cancer screening ever 80.2% respondents did not have knowledge about breast cancer screening methods.93.7% participants appreciated screening as a helpful test for early detection of breast cancer. Only 7.6% women have knowledge about signs and symptoms of breast cancer. Knowledge about breast cancer and its screening were more in literate and married respondents. The 69.05% respondents were literate.
Conclusion: Awareness regarding breast cancer screening methods was 30% in 30-49 years of age group most of the women were literate and married.
Key Words: Breast cancer, screening, KAP survey.
Citation of article: Jafri F, Ali SI, Jabeen Z, Sultana S, Ali S, Samdani I. Knowledge, Attitude and Practices of Breast Cancer Screening Among Women in a Tertiary Care Hospital of a Developing World. Med Forum 2019;30(3):117-121.