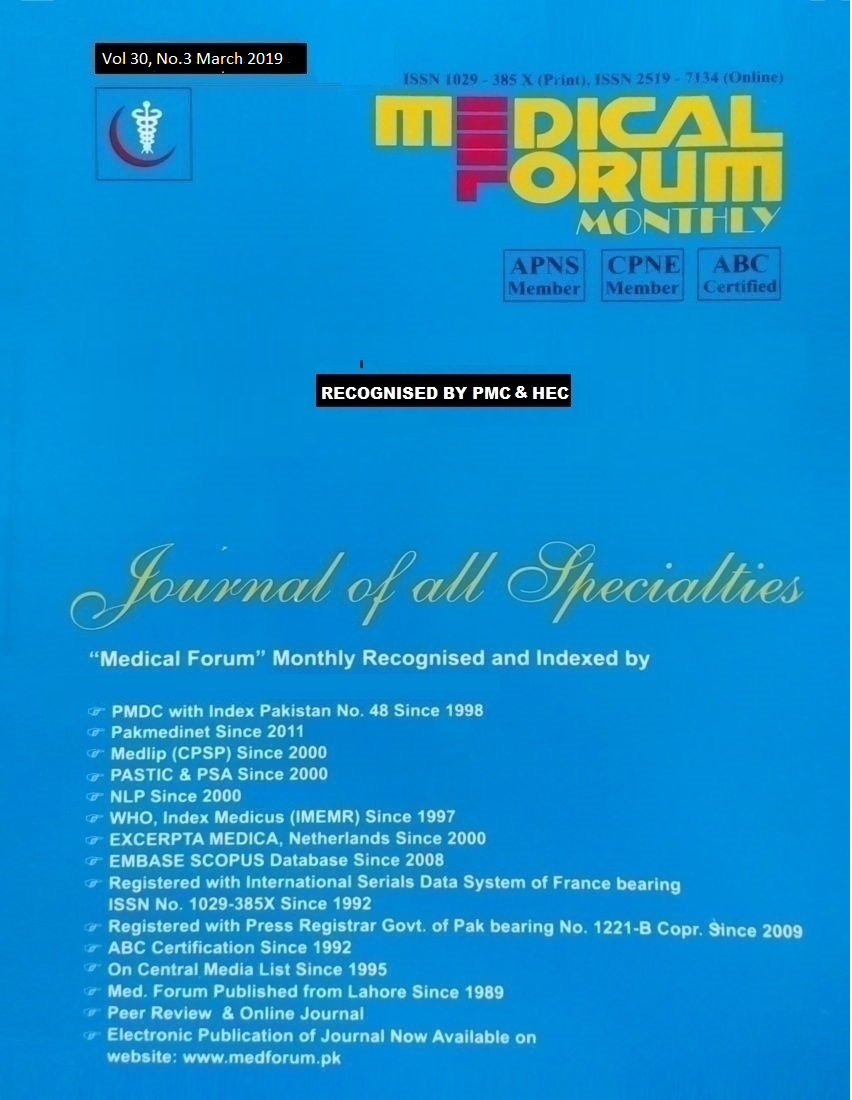 Admin
26. To Compare the Frequency of Unintended Durotomy in Open Discectomy Versus Endoscopic Discectomy
Mumtaz Ahmed1, Muhammad Feroz Nawaz1, Habib Ullah2 and Muhammad Shahid Sameja1
ABSTRACT
Objective: To compare the frequency of unintended durotomy in open discectomy versus endoscopic discectomy.
Study Design: Randomized controlled trial study
Place and Duration of Study: This study was conducted at the Department of Neurosurgery, Bahawal Victoria Hospital Bahawalpur from January 2018 to December 2018.
Materials and Methods: A total 172 patients (86 patients in each group) were included in this study. Patients fulfilling the inclusion and exclusion criteria were divided into two groups (A and B). In Group A, patients underwent Endoscopic Discectomy and in Group B, patients underwent open discectomy.
Results: The mean age was 47.02±9.6 years in group a while in group B, 48.83±8.7 years. In group A, 14 (16.28%) patients had unintended durotomy while in group-B, 3 (3.49%) patients had unintended durotomy.
Conclusion: Although the frequency of unintended durotomy in endoscopic discectomy was high, it is one of ideal minimally invasive operative approaches for lumbar spinal region. Endoscopic discectomy is proposed as a safe and effective alternative to open back surgery.
Key Words: Unintended durotomy, Endoscopic discectomy, Open discectomy, Lumbar region, backache, low
back pain.
Citation of article: Ahmed M, Nawaz MF, Ullah H, Sameja MS. To Compare the Frequency of Unintended Durotomy in Open Discectomy Versus Endoscopic Discectomy. Med Forum 2019;30(3):105-108.