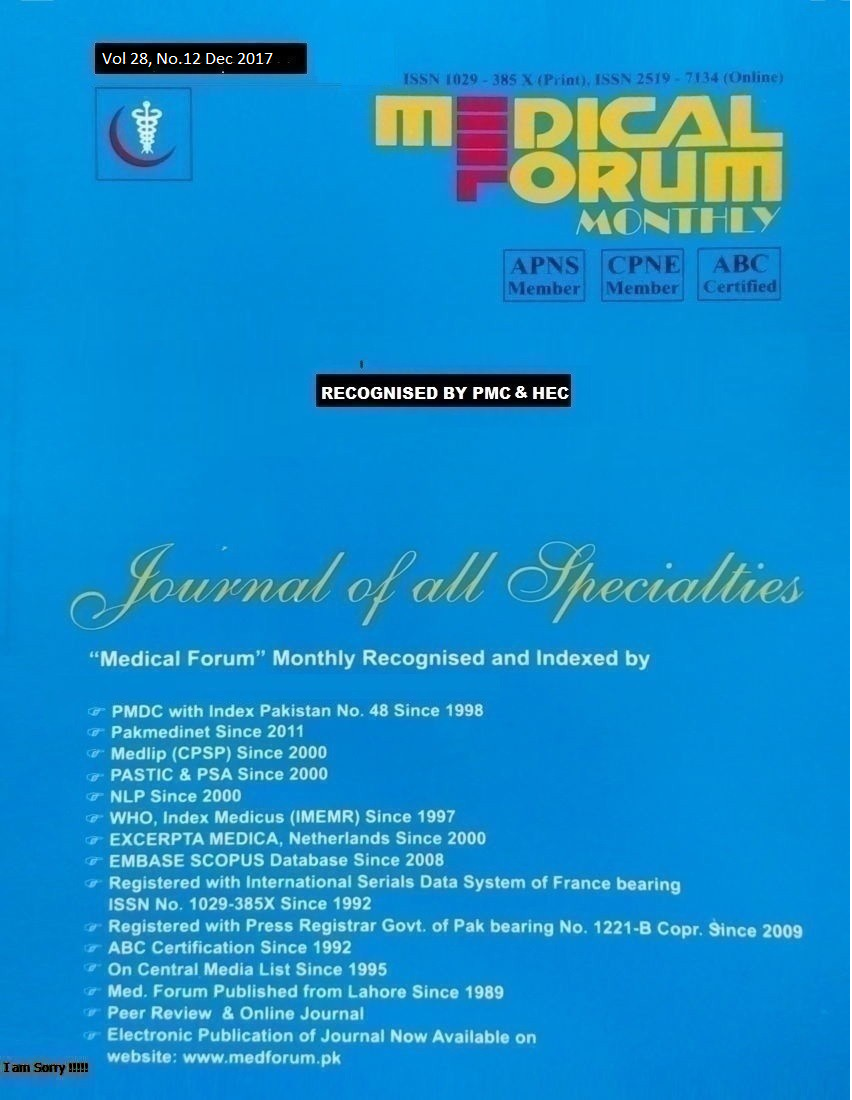 Admin
23. To Assess Perinatal Outcome in Preterm Breech Vaginal Delivery
Fozia Unar1, Samina Rafique Memon2 and Asifa Khuwaja2
ABSTRACT
Objective: To determine the frequency of perinatal outcome in preterm breech vaginal delivery.
Study Design: Descriptive case series.
Place and Duration of Study: This study was conducted at the Department of Obstetrics and Gynecology Unit-1, Civil Hospital, Dow University of Health Science, Karachi from 28.03.2013 to 27.09.2013.
Materials and Methods: A total of 149 pregnant women were selected with gestational age less than 37 weeks confirmed on ultrasound. Information regarding neonatal outcome i.e. preterm with low apgar score, cord prolapse and neonatal mortality was taken.
Results: Frequency of birth asphyxia was the highest is 20.80% (31/149) cases, umbilical cord prolapse rate was observed in 10(6.71%) and prenatal mortality rate was 16(10.73%) cases.
Conclusion: The most common Neonatal outcome in preterm breech vaginal delivery was birth asphyxia followed by neonatal mortality and umbilical cord prolapse. Gestational age ≤30 weeks, primiparous and non-booked cases had severe neonatal outcomes.
Key Words: Apgar score, Preterm delivery, Breech
Citation of articles: Unar F, Memon SR, Khuwaja A. To Assess Perinatal Outcome in Preterm Breech Vaginal Delivery. Med Forum 2017;28(12):94-97.