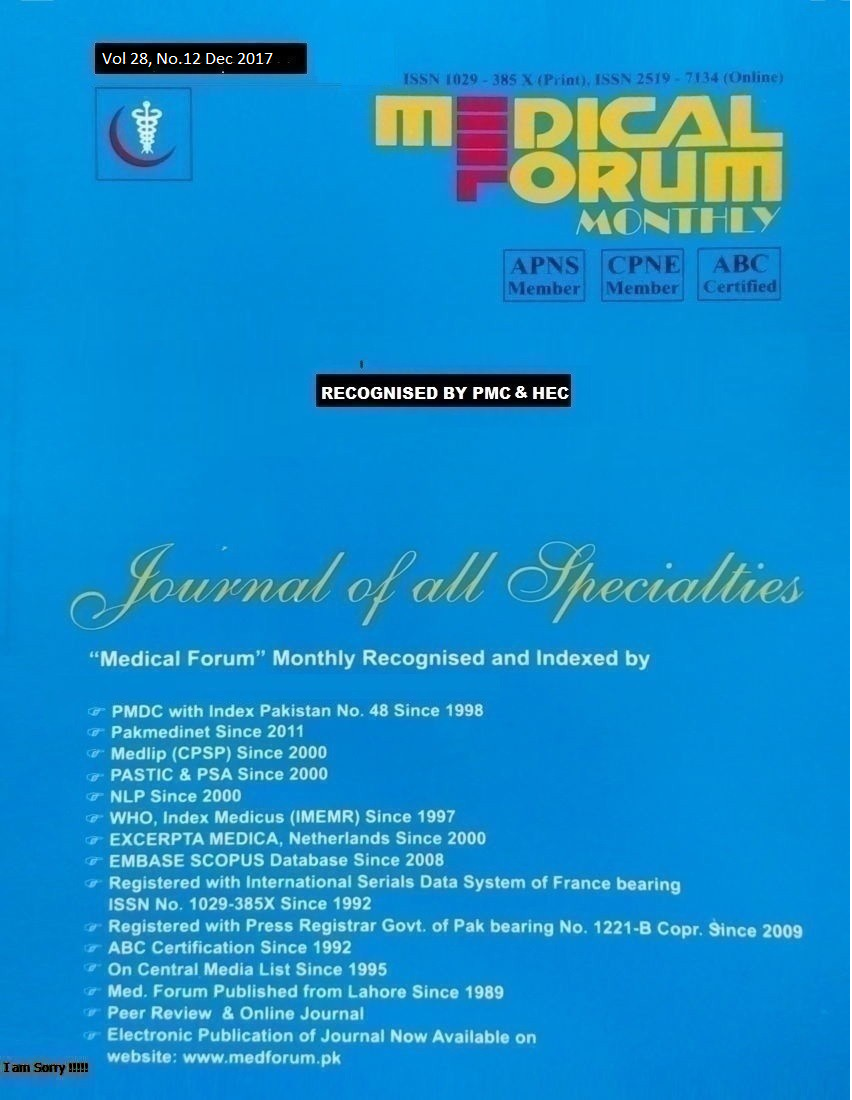 Admin
22. To Assess Mean Serum Ferritin Level in Preeclamptic Patients
Asifa Khuwaja, Fozia Unar and Anila Rehman
ABSTRACT
Objective: To determine Mean serum ferritin level in preeclamptic patients.
Study Design: Cross sectional study
Place and Duration of Study: This study was conducted at the Obstetrics and Gynaecologic Unit 2, Civil Hospital Dow University of Health Sciences, Karachi from 19-04-2012 to19-10-2012.
Materials and Methods: The study included 200 women who presented with preeclampsia in gynae unit 2, or labour room. Patients who full filled the inclusion and exclusion criteria were included in study.
Results: Out of 200 patients means age in years was found 28.17 years. The mean gestational age in weeks was 32.42, while mean ferritin level was 217.34 which is higher than mean of normal pregnant woman.
Conclusion: It was concluded that mean of serum ferritin level was significantly increased in preeclamptic patients which may present with further complications like preterm delivery, increased risk of IUGR, genital tract infection and unfavourable outcome. Surplus iron is which is considered as casual factor in oxidative stress which in its radical state may be responsible for pathogenesis of preeclampsia. Therefore iron status of pregnant women with risk factors of preeclampsia should be assessed before giving iron supplements as these may cause moreharm than benefit.
Key Words: Serum ferritin, Preeclampsia, Pregnancy outcome.
Citation of articles: Khuwaja A, Unar F, Rehman A. To Assess Mean Serum Ferritin Level in Preeclamptic Patients. Med Forum 2017;28(12):89-93.