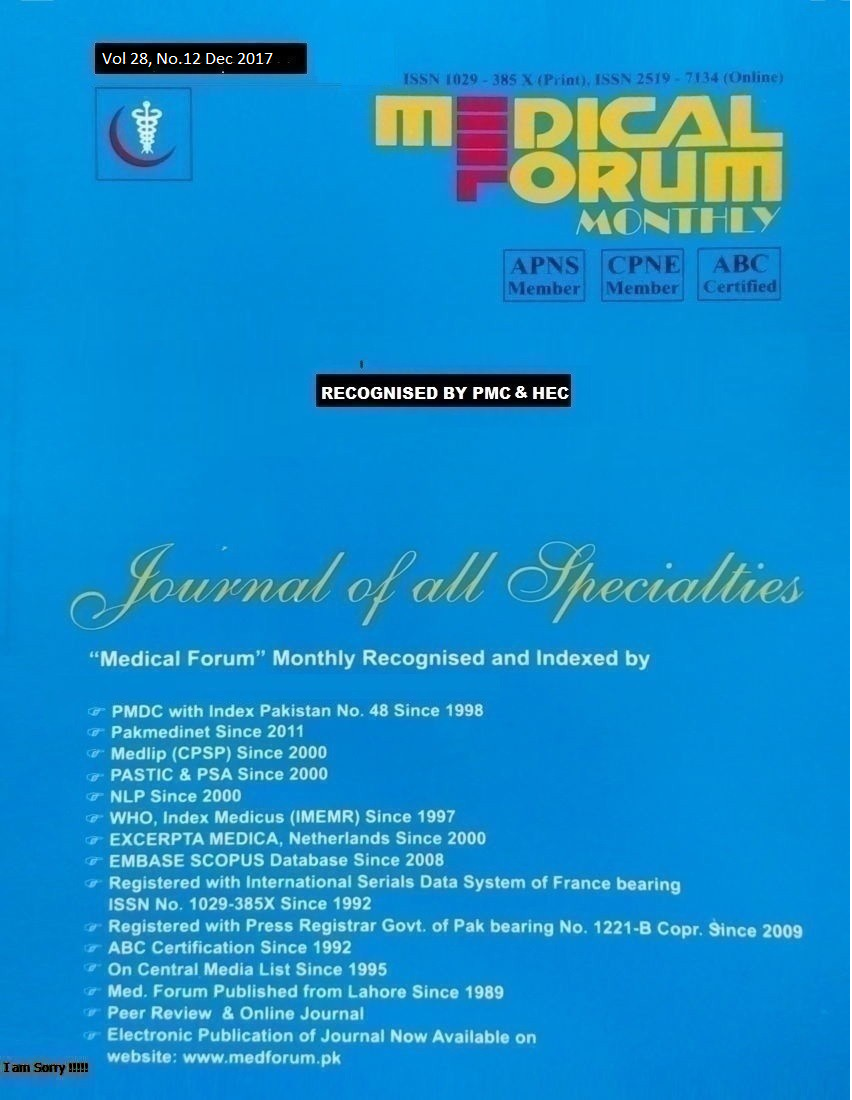 Admin
20. Evaluation of Patients with Improper Clinical Diagnosis and Irrational Laboratory Workup, an Experience of 50 Cases at a Tertiary Care Facility Hyderabad, Sindh
Shamsuddin Solangi1, Saima Jatoi1, Adnan Bawany1 and Hussain Bux Kolachi2
ABSTRACT
Objective: To evaluate improper clinical diagnosis and irrational laboratory tests.
Study Design: Observational / cross sectional study
Place and Duration of study: This study was conducted at the Department of Medicine, Isra University Hospital Hyderabad from June 2016 to May 2017.
Materials and Methods: Sample size 50 cases. Informed consent was obtained from all patients enrolled. A proforma was designed and filled for each patient.
Results: In our study gender distribution of the patients in the study population, males 35(70%) and females 15(30%). Mean age of males 43.57 years and of females 34 years, age range from 16 to 85 years. Clinical evaluation of patients was performed by physician. Out of 50 patients, incorrect history and examination in 43 (86%) and correct history and examination in 7 (14%). Lab evaluation of patients with rational and irrational tests was carried out. Out of 50 patients irrational labs were 38 (76%) and rational labs were 12 (24%), out of irrational Widal 17 (34%), Typhidot 13(26%), and Others 8(16%).
Conclusion: This study has identified simple ways of evaluation of patients (proper history, examination and relevant laboratory workup). This can be used as guidelines for medical practitioner to treat the patients in their settings.
Key Words: Assess, Patient, Diagnosis, irrational, Tests, Typhoid. Guidelines.
Citation of articles: Solangi S, Jatoi S, Bawany A, Kolachi BH. Evaluation of Patients with Improper Clinical Diagnosis and Irrational Laboratory Workup, an Experience of 50 Cases at a Tertiary Care Facility Hyderabad, Sindh. Med Forum 2017;28(12):81-84.