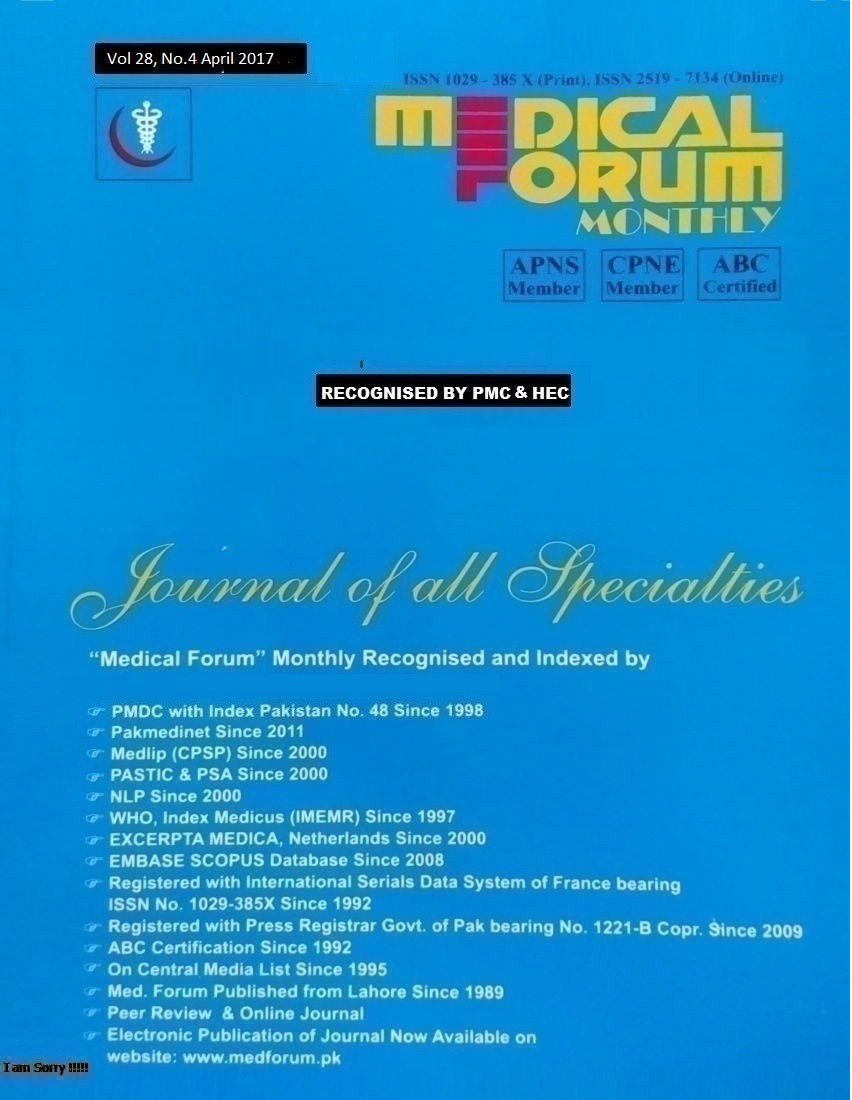 Admin
20. Do Proton Pump Therapy Impair Bone? Study in Young Patients of Hyderabad, Sindh Pakistan
Imran Ali Shaikh1, Salma Shaikh2, and Naila Masood1
ABSTRACT
Objectives: To assess the negative impact of proton pump inhibitors on calcium and vitamin d on adults of Hyderabad sindh Pakistan
Study Design: Observational / descriptive study.
Place and Duration of Study: This study was conducted at Clive nics of sadder Hyderabad Sindh, June to December 2016
Materials and Methods: 50 patients were selected as inclusion criteria . all were young subjects age was 22.4±5.4 years. Mean duration of PPI was 3.4±2.1 months. None of subject was having complicated peptic ulcer disease. Sampling technique was non probability convenience. statical soft ware was SPSS 16 . Student paired t test was used to calculate p value before and after PPI use. P value was considered <0.05 significant.
Results: There was no significant impact noted. P value was <0.08 for serum calcium and <0.09 for serum
vitamin D
Conclusion: There is no negative impact of long term PPI over calcium and vitamin d on young individuals
Key Words: PPI, Young, calcium , Hyderabad.
Citation of article: Shaikh IA, Shaikh S, Masood N. Do Proton Pump Therapy Impair Bone? Study in Young Patients of Hyderabad, Sindh Pakistan. Med Forum 2017;28(4):77-79.