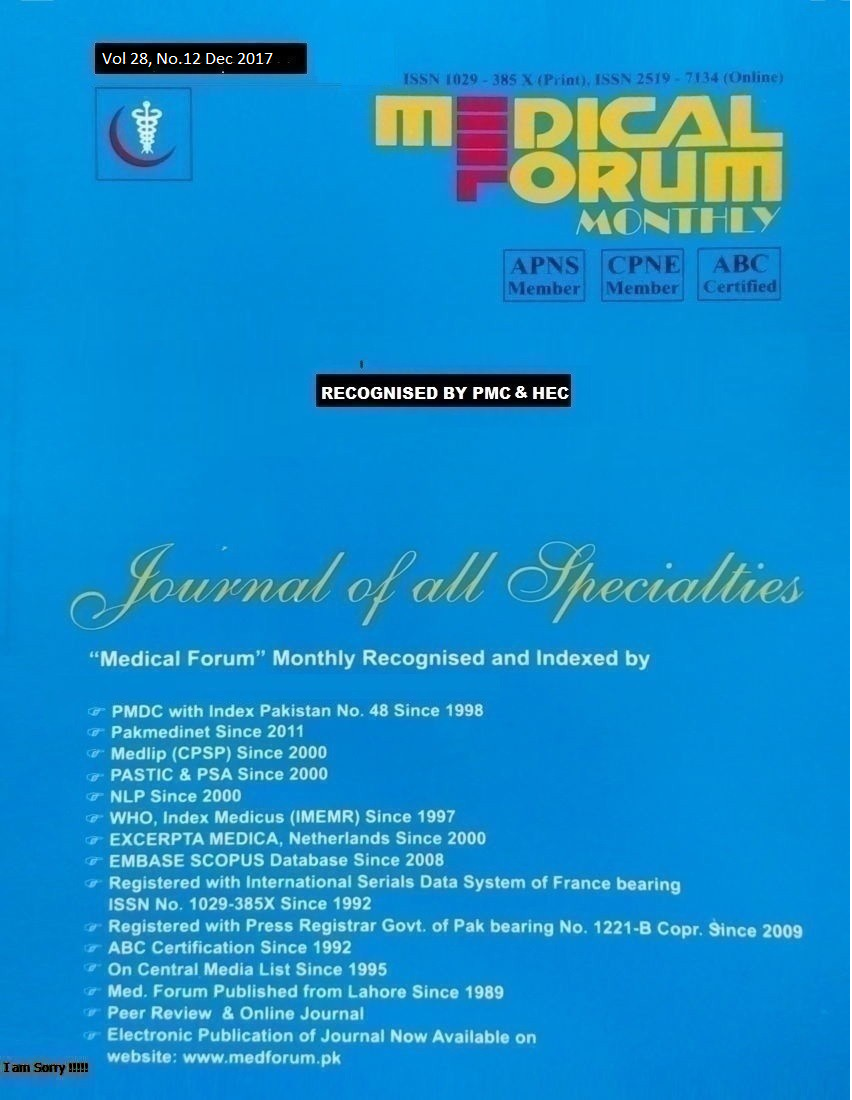 Admin
2. Frequency of Vitamin D Deficiency and its Severity Grades Among Cirrhotic Patients Due to Hepatitis C
| | | | |
| --- | --- | --- | --- |
| | Momin Khan, Abdul Jabbar and Bacha Amin Khan | | |
ABSTRACT
Objective: To determine the frequency of vitamin D deficiency and its severity grades among cirrhotic patients due to hepatitis C.
Study Design: Descriptive / cross-sectional study.
Place and Duration of Study: This study was conducted at the Department of Medicine, Saidu Teaching Hospital Swat from 01-01-2016 to 30-12-2016.
Materials and Methods: In this study a total of 210 patients were observed. Patients with history of osteomalacia, primary hyperparathyroidism, malignancy or bone metastatic diseases, patients on drugs like vitamin D replacement therapy, phenytoin, thiazide diuretics, Calcium containing antacids and glucocorticoids were excluded. They were admitted in Medical Department of Saidu Teaching Hospital Swat for further evaluation. Patients who were fulfilling the inclusion criteria had included in the study. From all patients, included in the study, blood were obtained and was sent to laboratory for detection of serum 25-hydroxyvitamin D (25OHD) deficiency and once detected was categorized as mild, moderate and severe. All the laboratory investigations were done in the same hospital under the supervision of a pathologist having at least 5 years of experience.
Results: In this study mean age was 50 years with standard deviation ± 1.33. Fifty eight percent patients were male, 42% patients were female. Vitamin D deficiency was found in 92% patients while 8% patients had normal vitamin D level.
Conclusion: We conclude that frequency of vitamin D deficiency was 92% patients presenting with hepatitis C.
Key Words: Vitamin D deficiency, cirrhotic, hepatitis.
Citation of articles: Khan M, Jabbar A, Khan BA. Frequency of Vitamin D Deficiency and its Severity Grades Among Cirrhotic Patients Due to Hepatitis C. Med Forum 2017;28(12):6-9.