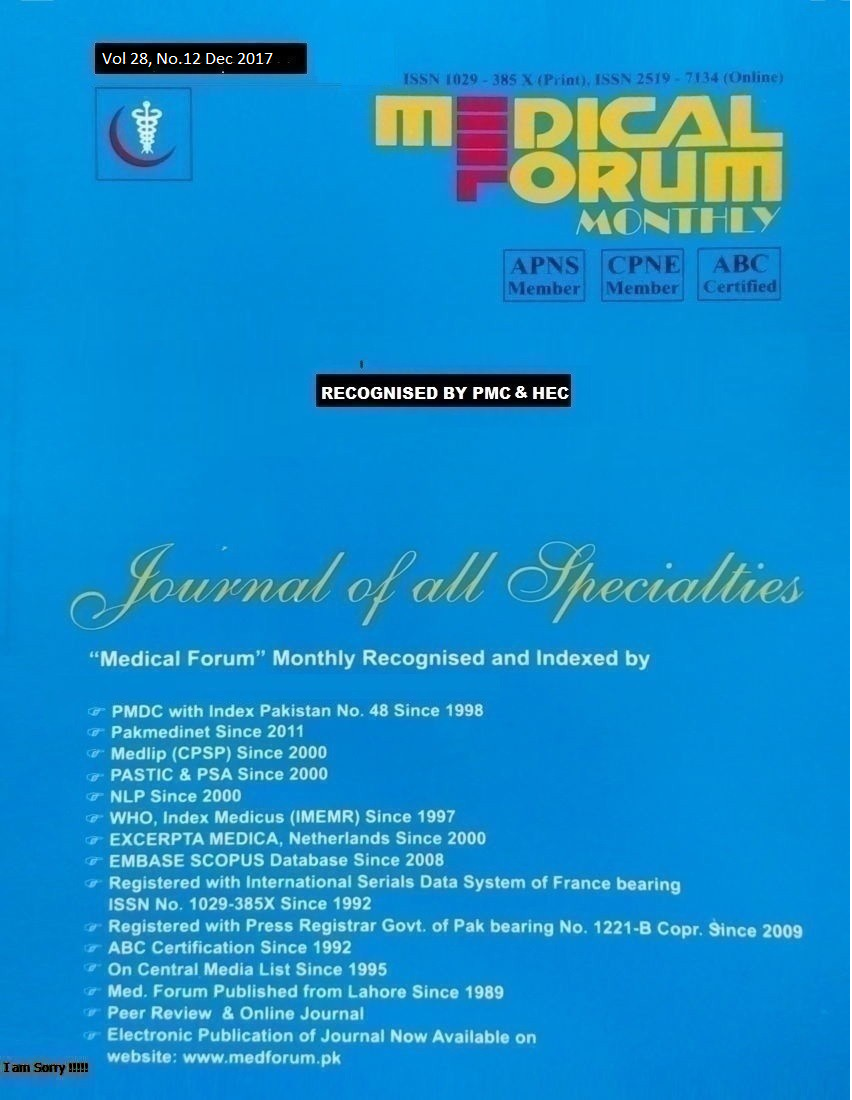 Admin
17. Descriptive Study on Frequency of Depression in Chronic Hepatitis C
Jeando Khan Daidano1, Akbar Hussain Yousfani2, and Bilqees Daidano1
ABSTRACT
Objective: The objective of this study was to determine the frequency of depression in uncomplicated chronic hepatitis C virus (HCV).
Study Design: Descriptive / cross sectional study.
Place and Duration of Study: This study was conducted at the Department of Medicine PMCH Nawabshah from January 2016 to April 2017 using beck depression inventory (BDI).
Materials and Methods: 130 patients were selected for this study after taking informed consent to all the patients with chronic hepatitis C were included depression was assessed using BDI.
Results: A total 150 pts were enrolled for this study out of them 89 were males and 61 were females with history of HCV more than 6 months depression confirmed by BDI scale.
Conclusion: Depression is common in chronic hepatitis C patients, some patients even present with depression, early diagnosis and treatment of chronic hepatitis C and depression patients quality of life is improved and complications can be reduced.
Key Words: Depression, Chronic hepatitis C, HCV.
Citation of articles: Daidano JK, Yousfani AH, Daidano B. Descriptive Study on Frequency of Depression in Chronic Hepatitis C. Med Forum 2017;28(12):68-71.