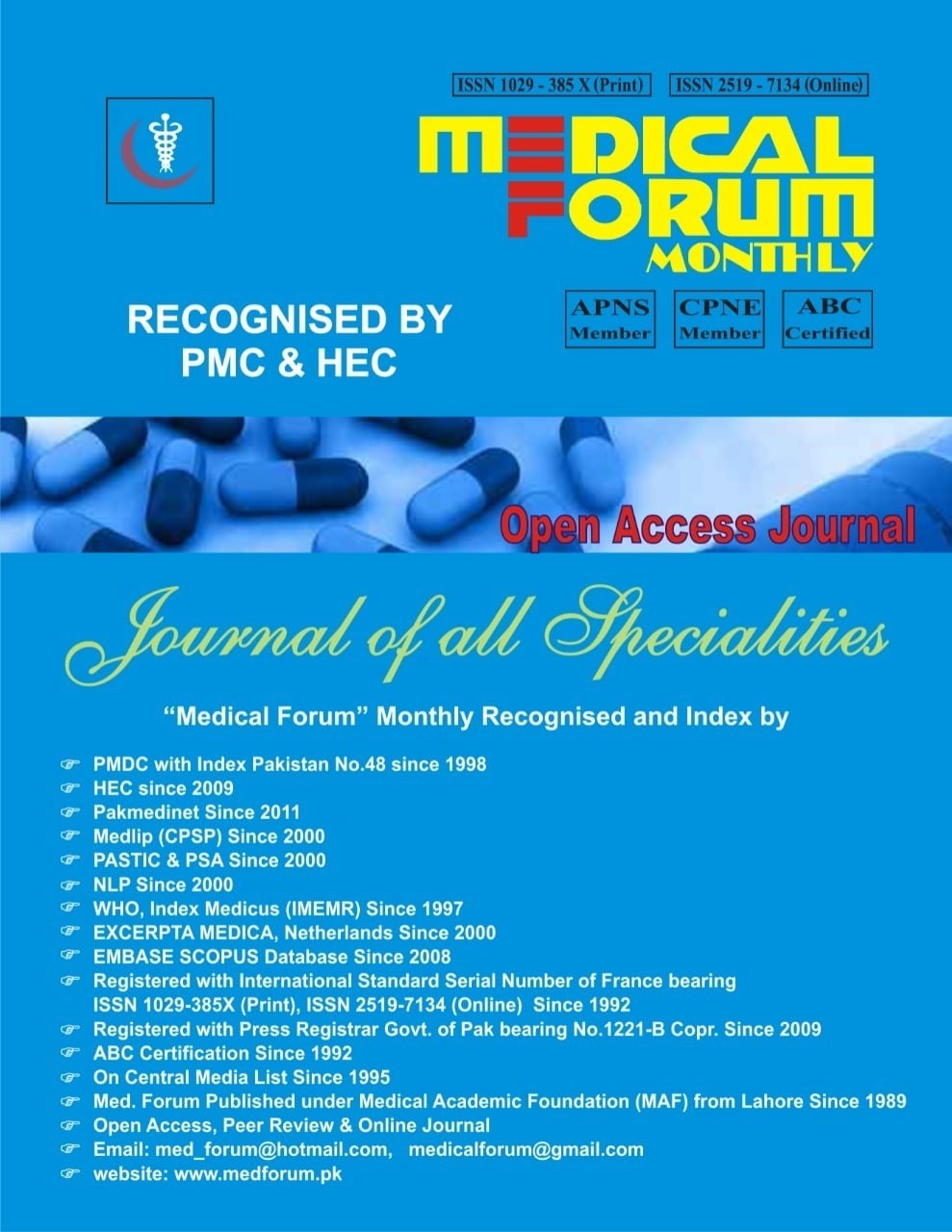 Admin
15.Impact of Local Traffic Pollution on the Health Status of Secondary School Students in Karachi
Riaz Ahmed Bhutto1, Syed M. Maqsood1, Zeba Saeed1, Muneer Sadiq2, Shahid Kamran1 and Irfan Khan3
ABSTRACT
Objective: The aim of this study was to see how secondary school students were influenced by vehicle exhaust emissions and dust. The health impact of local traffic pollution on the secondary school age children is evaluated in this report.
Study Design: Randomized Study
Place and Duration of Study: This study was conducted at Community Medicine, Al-Tibri Medical College, Karachi. from December, 2020 to March, 2020.
Materials and Methods: 210 secondary school students were selected of age 12 to 16 years for study. Oxygen saturation (SPO2) changes were measured by Wireless Fingertip Pulse Oximeter and Peak Expiratory Flow Rate was taken by Digital Peak Flow Meter of secondary school going students attending schools at main Saddar area, Gulshan-e-Iqbal and in DHA Karachi city. Statistical analysis was carried out by SPSS.
Results: Oxygen saturation, (SPO2) changes were normal in students of every area but were remarkably low in students attending school in Saddar area (p<0.001) to compare with other areas students. Peak Expiratory Flow Rate was lower (431.00 ± 10.98 L/min) in students going schools at Saddar area than students attending school in Gulshan-e-Iqbal area (436.00 ± 13.19 L/min) and Defense Housing Authority area (450.40 ± 12.92 L/min).
Conclusion: Effect of automobile exhaust emissions and dusts on secondary school students inside centres of city seed more health threat to young students than the students attending schools in other parts of city.
Key Words: Secondary school students, Automobiles air pollution, Environmental dust pollution, Oxygen Saturation, Peak Expiratory Flow Rate
Citation of article: Bhutto RA, Maqsood SM, Saeed Z, Sadiq M, Kamran S, Khan I. Impact of Local Traffic Pollution on the Health Status of Sec