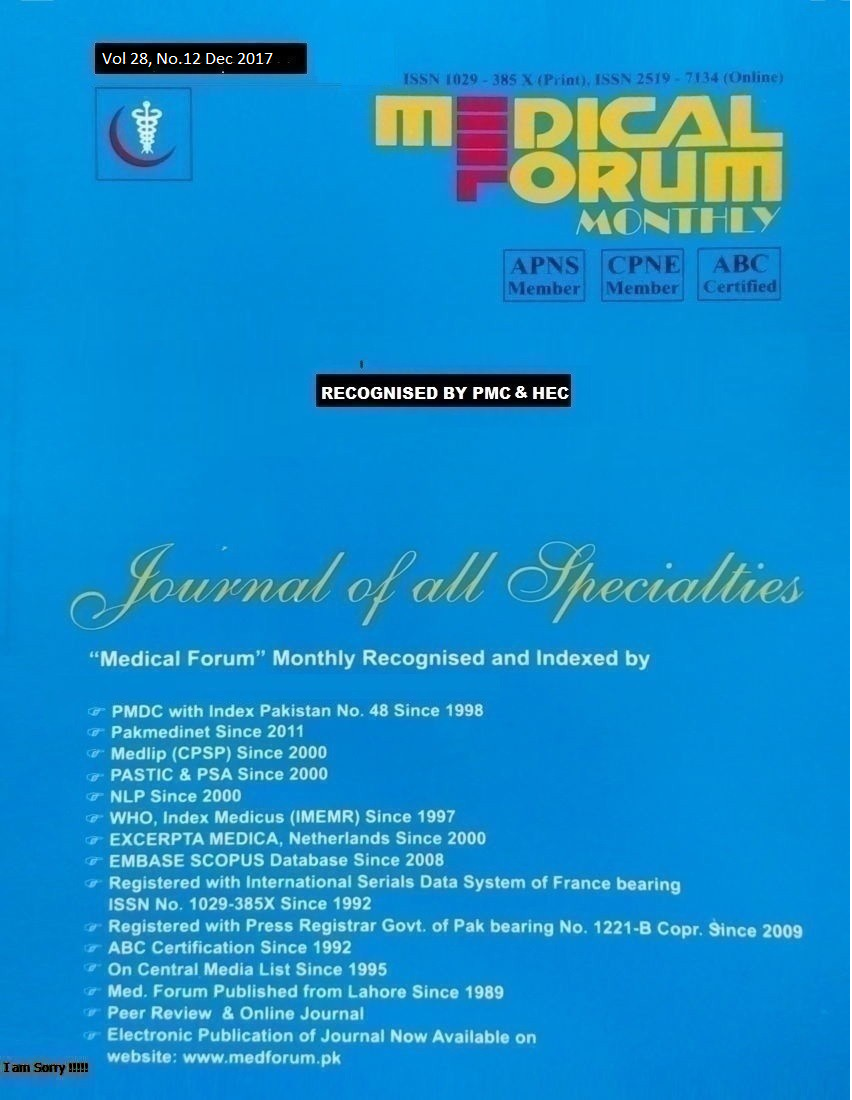 Admin
13. Dental injuries and Trauma in Mixed Dentition of Pakistani School Children: A Cross Sectional Study
Naheed Najmi1, Muhammad Nadeem2 and Tahera Ayub3
ABSTRACT
Objective: This study analyzed the largest cause for the mortality of teeth in Pakistan's school going children.
Study Design: Descriptive / prospective / cross-sectional study.
Place and Duration of Study: This study was conducted at the private school of Karachi from March 2017 to April 2017.
Materials and Methods: Children aged between 7 to 12 years were selected on the basis of non randomized sampling. Questions were asked about accidental injuries like fall, collision, bicycle injuries, sports injuries, fights, injured teeth, fracture and non accidental injury. A descriptive analysis was done; a mean ± standard deviation (SD) was taken out for continuous variables (age) and categorical variables (distribution of traumatic injuries according to cause, distribution of age related injuries in dentition, distribution of injuries related to number of injured teeth and distribution of traumatic injuries according to type)
Results: Results have shown that the children aged between 8 to 9 years old are most effective (58%).Bicycle falling (64%) appeared as the most common reason of dental trauma. End of the study we found that most of the participants have one tooth involve (64%) while those participants have class II trauma; extensive crown fracture involving most of dentine but not the dental pulp (x2 = 42.43, df= 16, p<0.001).
Conclusion: On conclusion of this study, bicycle injury appeared as the most common cause of dental trauma in school going children which involves dentine but not the pulp. Key Words: dental injury, Mix dentition, school children
Citation of articles: Najmi N, Nadeem M, Ayub T. Dental injuries and Trauma in Mixed Dentition of
Pakistani School Children: A Cross sectional Study. Med Forum 2017;28(12):52-55.