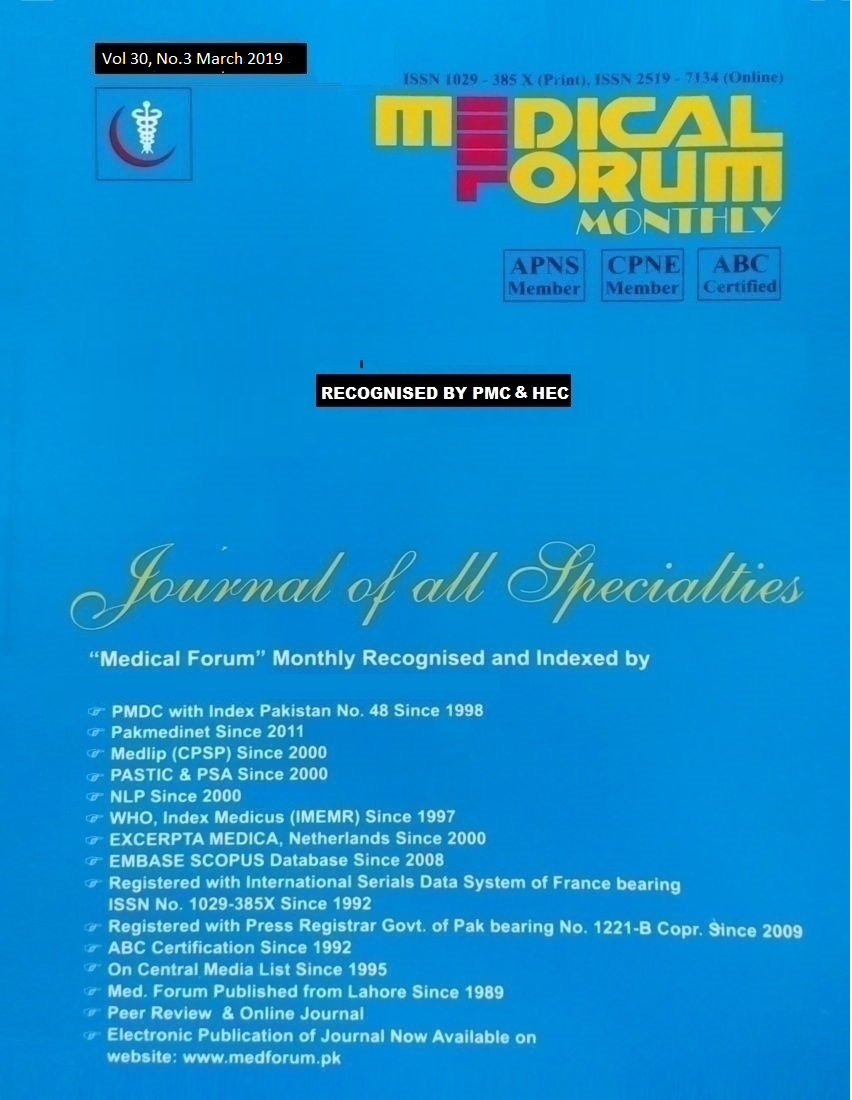 Admin
13. Comparison the Rate of Complications Between Mesh and Darn Repair in Inguinal Hernias
Naseebullah Zarkoon, Mohyuddin Kakar and Samina Karim
ABSTRACT
Objective: To compare the rate of complications especially of recurrence in inguinal hernias treated with mesh repair and darn repair.
Study Design: Prospective/randomized control trial study.
Place and Duration of Study: This study was conducted at the Department of Surgery Unit-I, Bolan Medical College Quetta from November 2017 to December 2018.
Materials and Methods: A total of 86 patients had ages 19 to 65 years were included. Patients were divided into two groups. Forty three patients were treated with mesh repair of inguinal hernia and 43 were treated with darn repair procedure. Complications were recorded and compared between two different techniques, such as surgical site infection, length of hospital stay and recurrence of inguinal hernias.
Results: There were 18 (20.93%) patients had ages <30 years, 22 (25.58%) patients ages between 30 to 40 years. 23 (26.74%) patients had ages 41 to 50 years and 23 (26.74%) patients above 50 years. Surgical site infection (superficial), l found in 4 patients in mesh repair group and in 3 patients in darn group. Length of hospital stay was high in mesh group as compared to darn repair group. Recurrence of inguinal hernia found in 2 patients in mesh group while in 5 patients in darn group.
Conclusion: Mesh repair technique is had less rate in recurrence of inguinal hernias as compared to darn repair technique.
Key Words: Inguinal hernias, Mesh repair, darn repair, Recurrence
Citation of article: Zarkoon N, Kakar M, Karim S. Comparison the Rate of Complications Between Mesh and Darn Repair in Inguinal Hernias. Med Forum 2019;30(3):54-56.