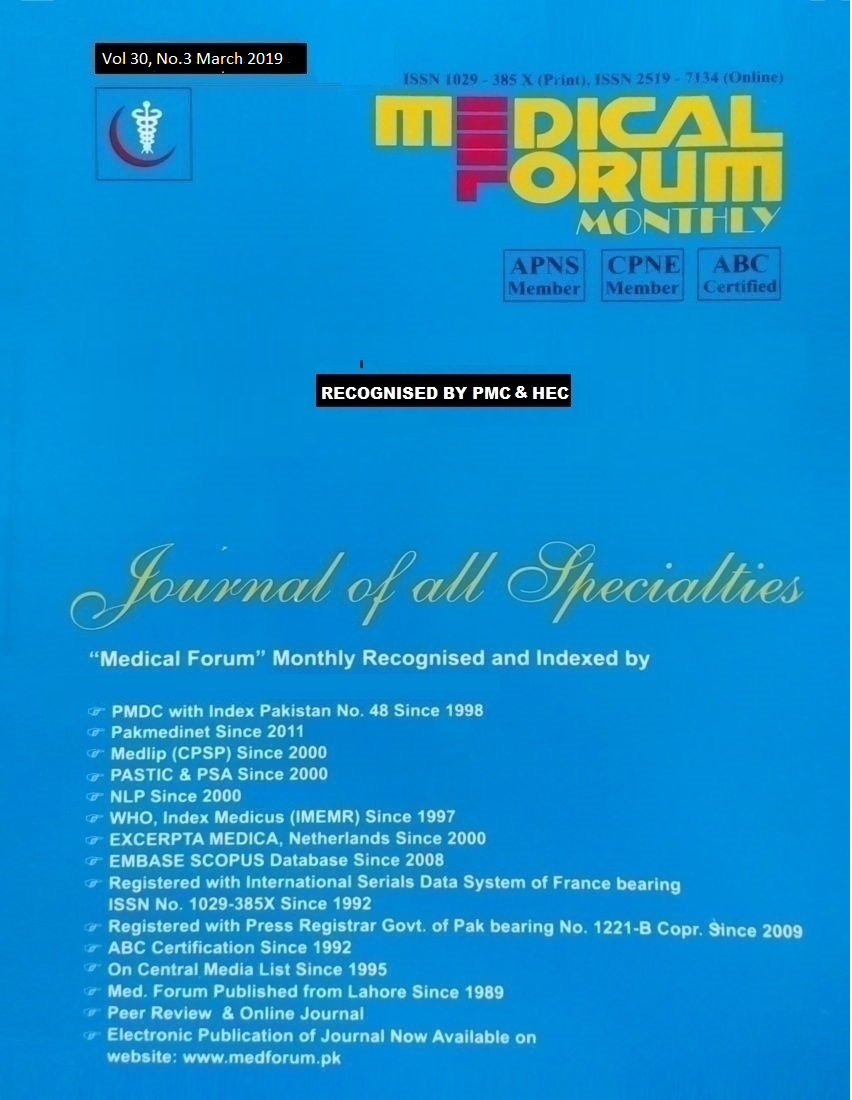 Admin
10. Awareness of Radiation Hazards among Undergraduate Medical Students
Kiran Fatima Farooq1, Nuwaryrah Jawaid Saghir1, Jaiada Nabeel2, Amna Khalid1, Urooj Jabbar3 and Maaida Hussain4
ABSTRACT
Objective: Many studies have been conducted regarding x- radiation hazards but there is lack of studies regarding x- radiation hazards among medical students in Pakistan. Our research aimed to assess the knowledge about imaging associated radiation hazards among medical students.
Study Design: This was a cross sectional descriptive study.
Place and Duration of Study: This study was conducted at the Foundation University Medical College, Islamabad from February 2015 to June 2015.
Materials and Methods: A self-administered close ended questionnaire was distributed among 350 medical students from first year to final year. The obtained data was analyzed using SPSS version 19 statistical software.
Results: Our target population included 350 medical students. 100% students had some idea about hazards of radiation. 99.7% students answered that x-rays are harmful. 93.4% students believed x-rays cause cancer / infertility. 37.7% students thought that x-rays cause nausea, vomiting and sore throat. 96% students replied that x-rays should not be done in pregnant patients. 52% students believed that x-rays are more dangerous than CT scan & MRI. 95.4% students answered that x-rays are harmful for x-ray technicians.
Conclusion: This study concludes that the majority of students of Foundation University Medical College have satisfactory knowledge about radiation hazards and know about means to minimize it. The awareness about radiation hazards among medical students increases as the year of study progress. There is a need to provide more knowledge about risk of radiation exposure to medical students by adding various objectives in curriculum and by ward rotations
Key Words: x-rays, radiations, radiation hazards, awareness, radiology technicians, medical students.
Citation of article: Farooq KF, Saghir NJ, Nabeel J, Khalid A, jabbar A, Hussain M. Awareness of Radiation Hazards among Undergraduate Medical Students. Med Forum 2019;30(3):40-43.