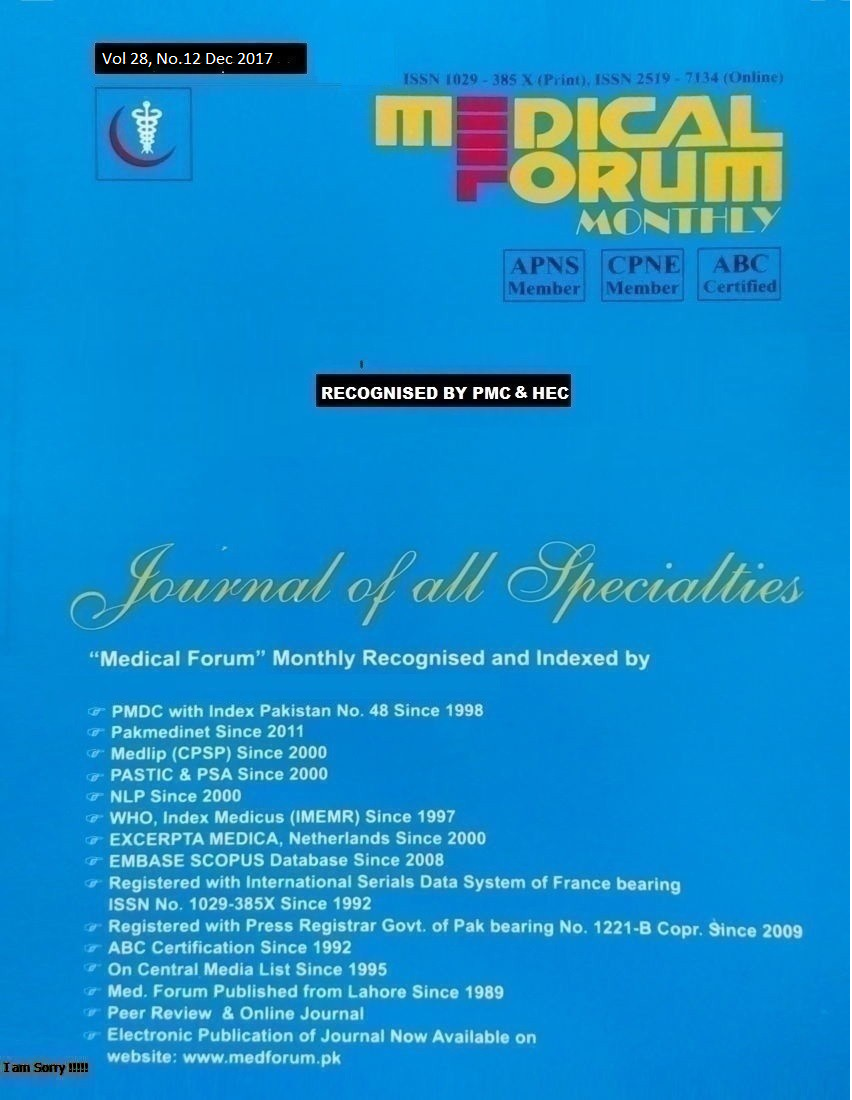 Admin
1. Correlation of Mesiodistal width of Maxillary Central Incisor with Inner Canthal Distance using Decreasing Function of Golden Ratio
Muhammad Saad Mateen Munshi1, Khurram Nadeem2 and Fahd Mehtab-ud-Din3
ABSTRACT
Objective: To determine correlation between Mesiodistal width of Maxillary central incisor and golden ratio of
inner canthal distance among dentate patients.
Study Design: Cross-sectional study.
Place and Duration of Study: This study was conducted at the Department of Prosthodontics, Faryal Dental College, Sheikhupura from 1st October 2016 to 2nd October 2017.
Materials and Methods: Five hundred and fifty dentate Pakistani subjects with age ranging from 18 to 35 years, having no dental or facial deformations were analyzed. The central maxillary incisors were measured mesiodistally between the interproximal contact points and inner canthal distance by the help of veriner calipers. The width of the central incisor was predicted by multiplying the inner canthal distance with 0.618 (a decreasing function value of the golden ratio) and was then divided by 2.
Results: The statistically significant result (P-value<0.05) of this study proved that there is weak correlation between the observed mesiodistal width of central maxillary incisors and calculated central maxillary incisor width when the inner canthal distance was subjected to golden ratio.
Conclusion: The use of decreasing value of golden ratio of Inner Canthal Distance was not a reliable predictor to select maxillary central incisor width for edentulous patients.
Key Words: Esthetics, incisors, edentulous, inner canthal distance, golden ratio
Citation of articles: Munshi MSM, Nadeem K, Din FM. Correlation of Mesiodistal width of Maxillary Central Incisor with Inner Canthal Distance using Decreasing Function of Golden Ratio. Med Forum 2017;28(12):2-5.